Sally Reviews: Blackfort Riding Tights!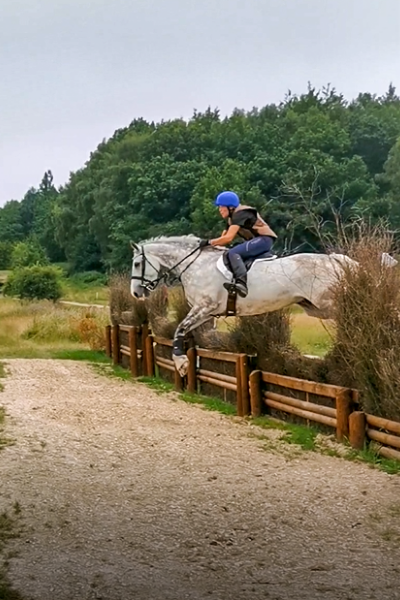 Eland Lodge regular Sally recently purchased 3 pairs of the Blackfort Equestrian Riding Tights in-store, so naturally we wanted to find out what she thought about them!

"I've been looking for a for a pair of riding tights for years, but I've never found a pair I've got on with before now – they've always been too figure hugging, not had a good sticky seat, or even worse, they've allowed my legs to get pinched against the stirrup leathers!
But with this year's heat wave and 3 riding camps booked, I decided to take the plunge and try the Blackfort Riding Tights.
What tempted me? The very affordable price, the full sticky bum seat, the superb quality material, and the gorgeous choice of colours!
As I was at Eland Lodge for camp I needed one pair for each day, so I chose the Navy Compression Tights, the Corn Blue Limited Edition Tights, and the Charcoal and Plum Riding tights with the beautiful rose gold finish.
Soon everyone else on camp was asking about them as they looked so smart! It was great to be able to say they did exactly what I wanted: they were cool, lightweight and ideal for hot days, they were firm, flattering and held a good figure when I wasn't riding, and they were perfect for cross country with no rubbing or pinching at all!
I will be wearing mine all summer as they're the best product of the year for me!"
Sally putting the Blackfort Equestrian Limited Edition Riding Tights through their paces on the Eland Lodge Cross Country Course.