Top Ariat Representatives Pay a Visit to Eland Lodge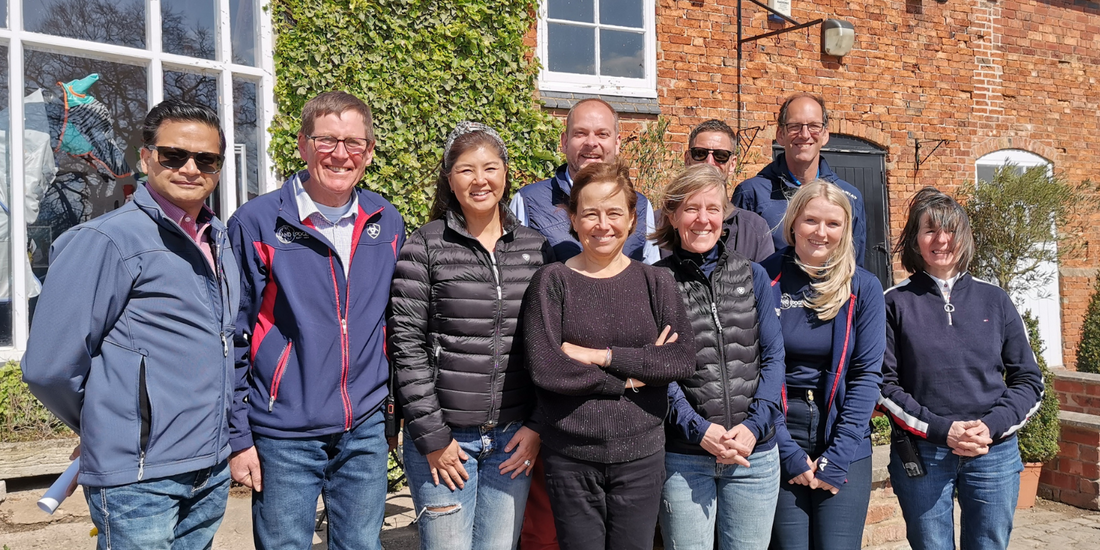 We had the pleasure of welcoming to site, a high level deligation from Ariat. The group which included Beth Cross the Co-Founder and CEO of Ariat International, and representatives for America and Europe, visited Eland Lodge as one of the top Ariat retailers in the UK.
While at Eland Lodge they toured the site, where they viewed the extensive cross country facilities and saw the Ariat showjumping fences in the arenas.
The Ariat team also took a look around the store, seeing how the Ariat clothing was displayed, how the stock was organized behind the scenes, and the work that is done to promote the Ariat collection at Eland Lodge. The highlight of the retail store tour was a visit to the newly fitted Boot Room, the creation of which was supported by Ariat. The Boot Room plays host to  a huge range of Ariat long riding boots, paddock boots, country boots and casual footwear, all beautifully displayed on the new Ariat branded shelving.
John Coupland, Managing Director of Eland Lodge, said of the visit: "It was a pleasure to welcome Ariat to Eland Lodge. Ariat offer top quality products at key price points, and the stunning clothing and footwear collection make up an integral part of our retail offering. We've been working with Ariat right from the start of the Eland Lodge journey, and have developed a strong relationship with the brand and the people over the last 18 years. We are sure that this will continue into the future."