Top 5: Summer Riding Tights 2021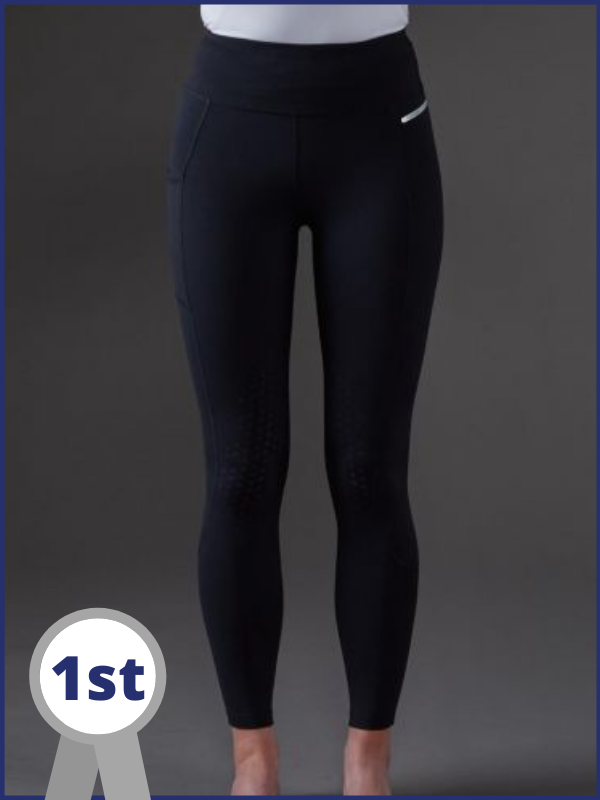 SUMMER RIDING TIGHTS
 
With so many riding tights to choose from, it can be difficult to know which to choose! We've chosen our top 5 riding tights - there's something for everyone, so you can be sure you're getting a fab pair of leggings to add to your summer wardrobe. 
TOGGI SPORT LADIES SCULPTOR RIDING TIGHTS

£50

The Toggi Sculptor Riding Tights feature a handy thigh phone pocket, silicone grip knees and comfy high waist. The "Sculptors" do exactly what they say on the tin, with the technical supportive fabrics smoothing and sculpting every shape and size of rider. The quality, design and price make these tights our top choice for summer riding wear!
SCHOCKEMOHLE LADIES GLOSSY RIDING TIGHTS STYLE

£89.95

The Schockemohle Glossy Riding Tights may be a little bit more expensive, but we think they're worth every penny. The heat-equalising tech material is sure to keep you cool in summer, there's 2 tight phone pockets, plus hybrid breech features including belt loops, crystal welt pockets and rhinestone motifs for added style.
LE MIEUX LADIES SUMMER ACTIVEWEAR PULL ON BREECHES

£69.95

The Le Mieux Summer Activewear Tights are designed to be super cooling for when you're working hard! The lightweight technical fabric is moisture wicking and super stretchy. There's 2 thigh phone pockets, a full silicone seat, a wide soft waistband and a super comfy seamless design.
HORSEWARE LADIES NEW SILICONE RIDING TIGHTS

£69.95

The Horseware Silicone Riding Tights are definitely the sportiest looking tights, and offer a flattering, figure-hugging fit. Designed for summer wear, they're lightweight and breathable, feature cooling mesh panels, offer 30UPF sun protection and have an antibacterial finish. With a tigh hone pocket and super side comfort waistband, they really do have a lot to offer!
HORSEWARE LADIES TECH RIDING TIGHTS

£79.95

If you like to stand out from the crowd, these eye-catching red Horseware Tech Riding Tights are for you! Designed with a body mapping structure and extra breathable mesh panels behind the knee and waist, these Tech Riding Tights are the very best of when fashion meets function. Featuring 30UPF protection, anti-bacterial, anti-odour and thermo-regulating technology.