Preparing for Adult Riding Camp: Things to try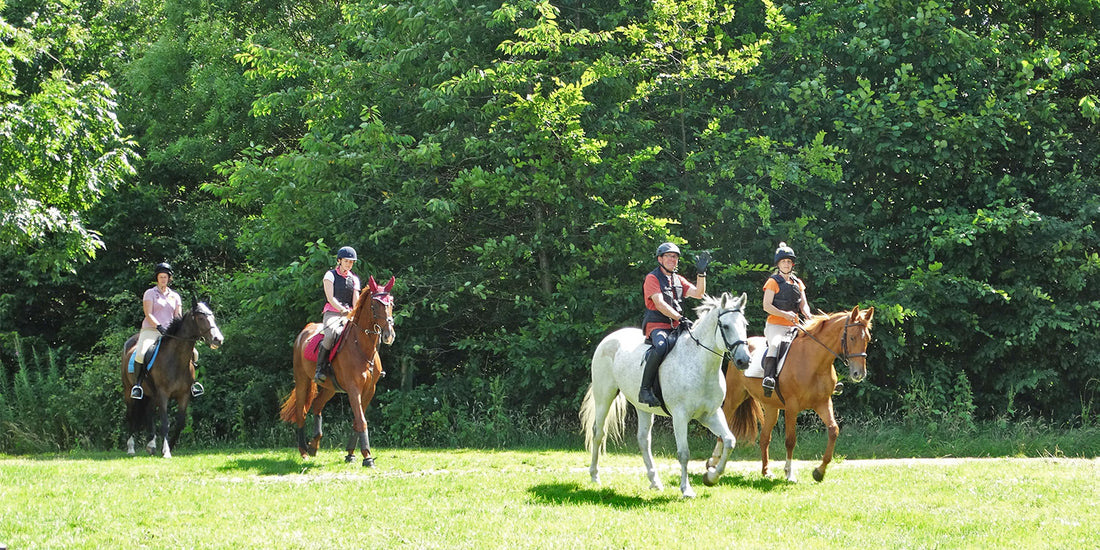 Preparing for Eland Lodge Adult Riding Camps: Things to try

This guide is written especially for those of you who haven't been to a camp before.
Camp is a fantastic way to have fun with your horse and make friends with like-minded individuals. It's also a great way to learn and progress in your riding and in the scope of your horses experience.
To help prepare yourself and your horse for camp, we've come up with a few ideas of activities to try before coming to camp, so you're both as prepare for this new experience as possible.
Go to a show or clinic – if you've not taken your horse to a show before, this is the ideal time to pop over to your local show and let your horse experience a new environment.
Hack in a group – take your horse out for a hack with a group of sensible horses, so they are used to riding in company.
Find somewhere safe and test your brakes. Is your horse listening to you? Will your horse walk when you ask and turn where you want to go? Can you stop from any pace/out in the open/in the company of other horses?
Mounting blocks – get your horse used to you mounting from all sorts of different safe mounting blocks/surfaces – so you know you'll be able to get on from the mounting blocks at camp without a problem.
Get comfortable working over poles – the more you practice poles the more confident you'll be with them, plus it's a great way to get your horse fit, increase their core strength, and sharpen them up to your aids.
Build your confidence jumping – If you need a pre-camp confidence boost, get practising. Train at a lower level than you are comfortable with to really build you and your horse's confidence. If you've not done much jumping before or you're a bit rusty, start by working on your jumping position, and over trotting poles, then introduce some inviting small cross poles or raised trot poles to get into the swing of things.
Introduce new jumps – If you're more confident with jumping, then start getting your horse used to jumping new things - get creative with those fillers!
If you don't normally have lessons or if it's been a while – try having a couple of lessons so you're used to riding with an instructor.