15 Top Tips for Winter Survival as a Horse Owner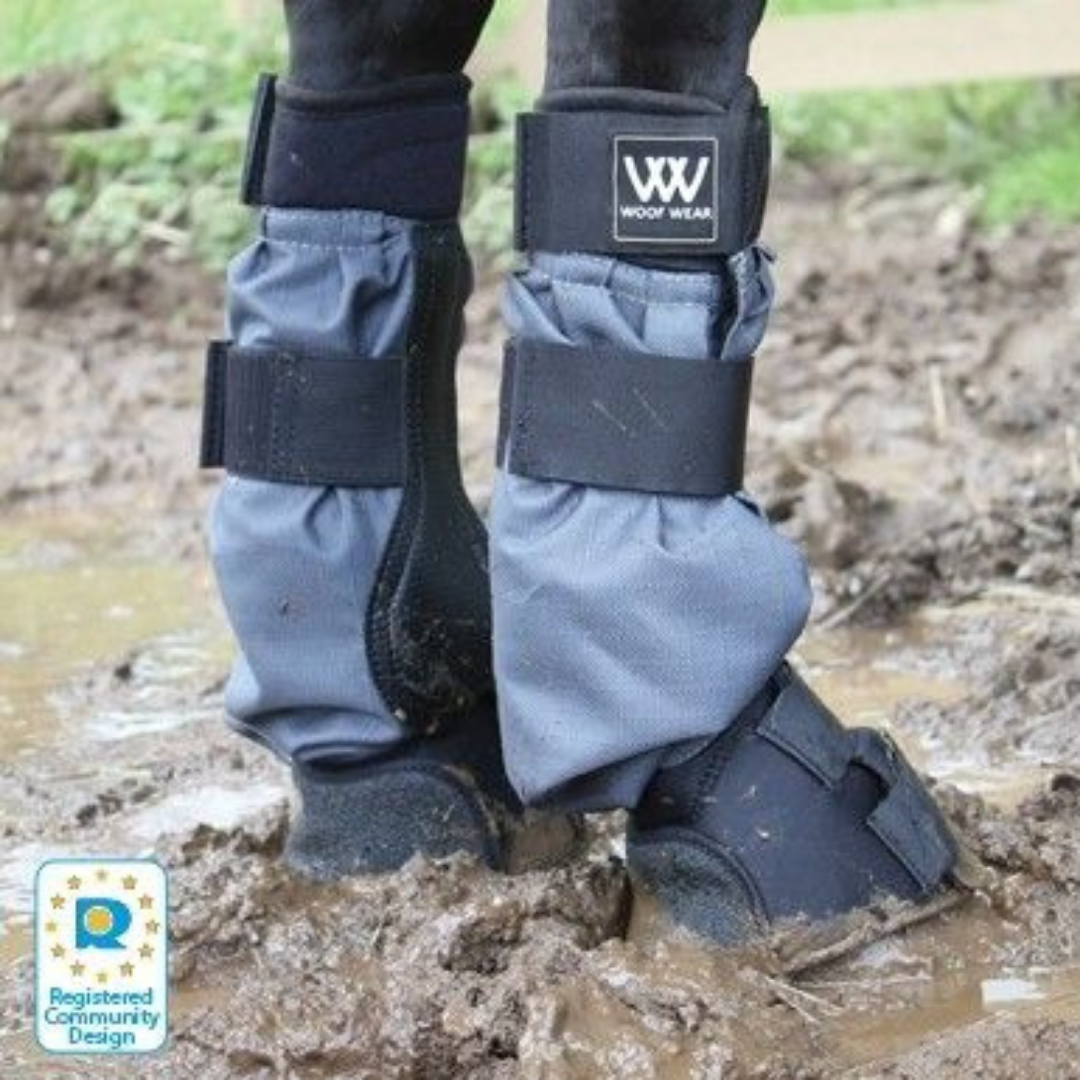 To survive the winter we asked our Eland Lodge followers for their best tips, tricks and hacks for surviving the winter!
Tip 1 – Use turnout boots and stable wraps to prevent mud fever rather than washing your horse's legs every day
(Thanks to Nicola Lambert for this tip).
This tip is especially relevant for horses with white legs! Here's a couple of our favouirte boots that could help you this winter:
The Woof Wear Mud Fever Boots feature a submarine hoof capsule that reaches below the bulbs of the heel, and also has a snug fitting cuff to prevent mud ingress. Made from a loose fitting breathable fabric, these boots help to create a cool & dry micro-climate to prevent bacterial growth. These boots are also machine washable, and made from a quick drying material which is perfect for washing overnight and having them ready again by the morning.
The Le Mieux Stable Boots feature a soft removable liner with a flannel inner to help wick away water, so ideal for drying wet legs. The breathable Airprene fabric and wide micro-suede straps make these boot wraps indispensable.
Tip 2 – Make a couple of days feed up and put them in a carrier bag and write down your horse's routine.
So if you can't get to the yard because of snow etc, other people can look after your horse without you worrying (Thanks for this tip Sarah Harrison).
A product hack for this tip: The Red Gorilla Tubtop is a transparent, plastic tub cover for your Gorilla Tubs, these sturdy lids allow you to stack your tubs and come in a variety of sizes.
Tip 3 - To stop your stable water freezing, put your bucket inside a larger bucket, and pad the larger bucket out with straw or shavings to insulate it.
Need more buckets? We have a number of different size buckets available at Eland Lodge.
Tip 4 - Keep your hay seeds and short hay bits that the horses don't eat and spread over paths to give you some grip when icy, works better than sand! 
(With thanks to Sue Pidge).
(We've not tested this one ourselves, but it sounds like a great use for all those unwanted bits of hay!)
Tip 5 - Put a water container in the muck heap, the next day you'll have hot water. You can also cook items this way,